Sharp Cheddar Cheese is my friend. My really good friend. We have a history together that involves long nights and loaded chicken nachos, and I'll spare you the details… but trust me, we are close.
One of my favorite ways to indulge in my good friend Mr. Cheese is by grilling him on thick hearty wheat bread with ripe tomatoes.
I buy Milton's wheat bread because it is thick and delicious and full of yummy grains and seeds.
There is also no high fructose corn syrup!!
http://miltonsbaking.com/
Shredded cheese melts faster!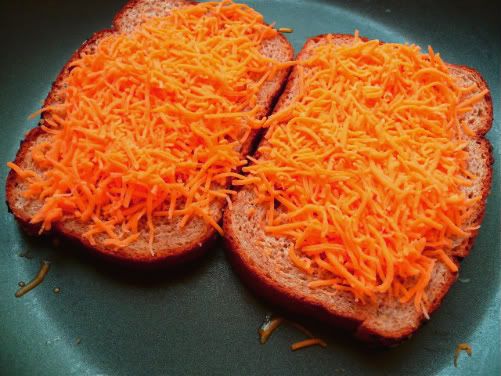 And heirloom tomatoes taste better!
Look at this big boy!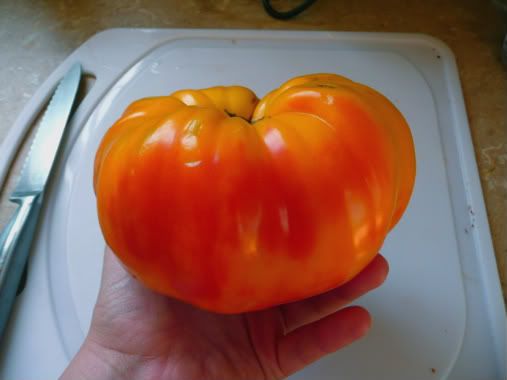 He's all "Herro Jamie, slice me up and eat me ASAP"
And I was all "Okay Mr. Tomato I think I will totally slice you up and eat you, thankyouverymuch."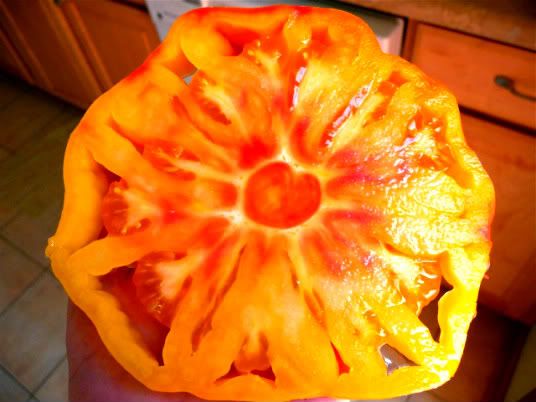 Dang. What a gorgeous tie-dyed tomato!
Here is a close-up!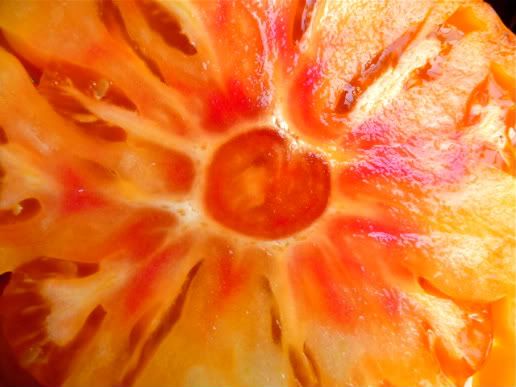 This variety is called "pineapple."


This tomato was sugary sweet and mixed so exceptionally well with all that salty cheddar cheese.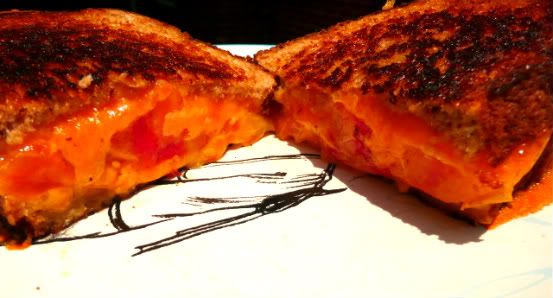 I swear that Milton's wheat bread toasts better than any other hearty wheat bread I have bought and tested out. It is so thick that is doesn't get soggy when fried and just has the perfect crunch when you bite into it.
Yummmmmm.
I'm so glad that you are are part of my life Mr. Cheese.
Vegan's just don't know how great you are.
But I do.