I just started reading The Pioneer Woman blog a few months ago (where have I been!?) and I've quickly discovered that the woman who runs that blog is basically a blogging goddess.
Her name is Ree Drummond and her photographs of food make me curse my crappy camera and long for the time to cook and photograph step-by-step the way she does.
I don't currently have the time or equipment for that level of awesomeness, so I just do what I can on my little bitty baby blog.
I recently got to meet Ree at her cookbook signing in Nashville!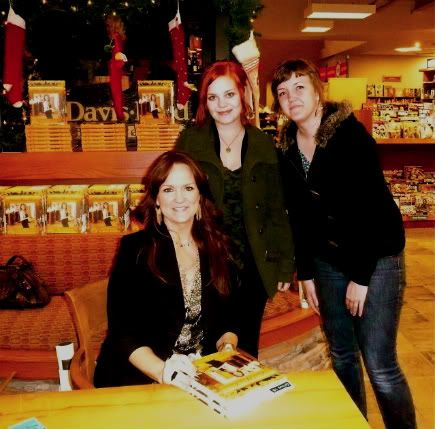 My friend Kirsten and I waited 4 hours to say Hi.
Dorks.
Not that she is lacking any readers, but you should check out her blog.
AND her cookbook! It's really well done, interesting, and the recipes are really great!
Not to mention the super sweet section that tells the story of how she met her husband.
Kind of addictive!