I had high hopes for this place. I have been waiting to check Tast D Lite out for awhile.
Watching with anticipation as the new Nashville location was getting ready to open.
Stalking the Tasti D Lite webpage relentlessly to check the progress.
And then, I kind of just got busy with my own life and forgot about it.
Until this past week end!
Finally!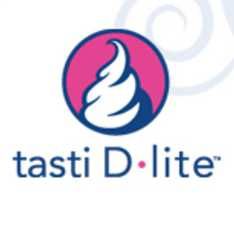 Okay. So I was under the impression that there were tons of flavors to choose from, but when I arrived at Tasti D lite, I found out that there are actually only 6 flavors of the day and if I wanted any of the other flavors I'd have to pay extra for a custom blend.
Which is fine with me (albeit pricey).
I cheerfully sampled all six of the flavors of the day.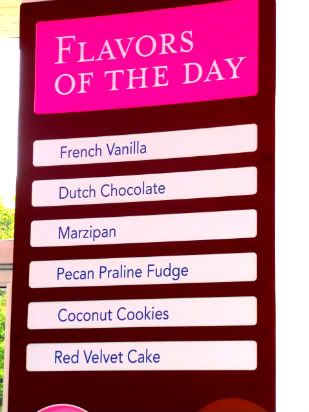 The French Vanilla tasted like Vanilla, the Dutch Chocolate tasted like the aftertaste of Chocolate, the Marzipan was disgusting to me personally, (but I loathe Marzipan) the Pecan Praline Fudge just tasted like burnt caramel chocolate powder confusion, the Red Velvet Cake tasted like cherry syrup, and the Coconut Cookie was pretty good, but not awesome.
Dang it!
So, feeling a bit disappointed, I went with the custom blend Cheesecake flavor with Oreos.
(I get this all the time at Krave and it is a true winner there)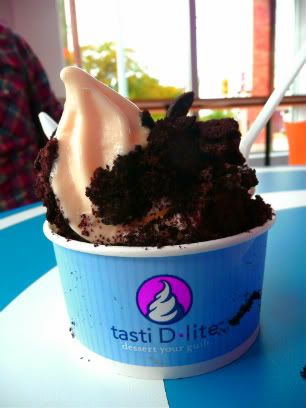 The only problem I had with the way this tasted was that it just tasted like Vanilla.
Not even a hint of Cheesecake flavor.
Certainly nowhere near the cheesecake goodness they have at Krave.
http://gimmeyummy.wordpress.com/?s=krave
I wonder what the problem was…
Did she mix in too little of the flavoring? Is that just what it tastes like? Am I just spoiled by the deliciousness that is Krave's Cheesecake flavor?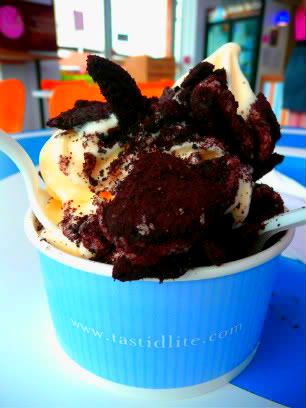 I know one thing, the employee that assisted me seemed extremely nervous, let me know that she had just started working at Tasti D Lite, and had a hell of a time adding toppings after she overfilled the cup with frozen yogurt.
Let's just say she got as many Oreos onto the yogurt as she did onto the counter and herself…
If she hadn't been so green and timid I would have let her know that my yogurt in no way reflected any cheesecake taste whatsover, but the vanilla tasted okay so I just paid and ate it.
(with Oreos falling off all over the table)
The consistency was a nice balance of creamy & icey.
And the place was downright adorable.


The decor was cute and modern in the way that most frozen yogurt places I have visited seem to be. Quirky little chairs and funky lanterns. Lots of swirls and stripes.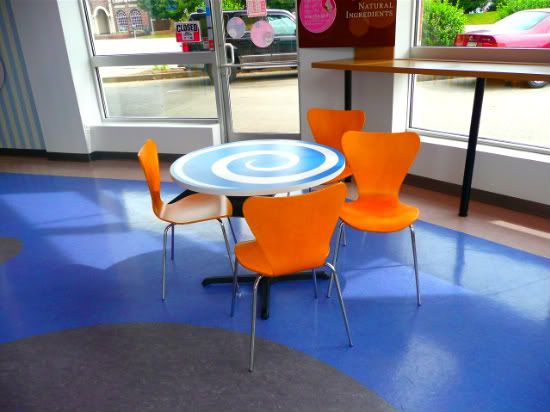 I will be back of course, because that's what I do.
I give places second chances. Especially since every day the flavors are different (and hopefully better!)
And also because one of my friends just scored a new job there.
But I freakin hope they realize they need to leave space for toppings and work out their blended flavors so that they actually represent the flavors they are supposed to.
Until then, I'm going to satisfy my sweet tooth at Krave.
Tasti D Lite's website: http://www.tastidlite.com/