I couldn't remember the last time I had crab legs……so guess what I did?
I went and got some crab legs!!
Here you gaze upon 1.5 pounds of the rich succulent pre-cracked Alaskan King Crab deliciousness.
(which BTW, was way way too much crab meat for me. I was totally full halfway through my pile.)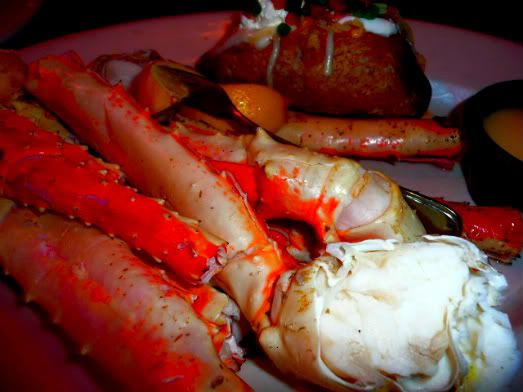 Dipped in melted butter with a drizzle of fresh squeezed lemon, I suddenly long to live by the sea!
Pre-cracked is also the way to go! Still a bit of work, but not nearly as frustrating.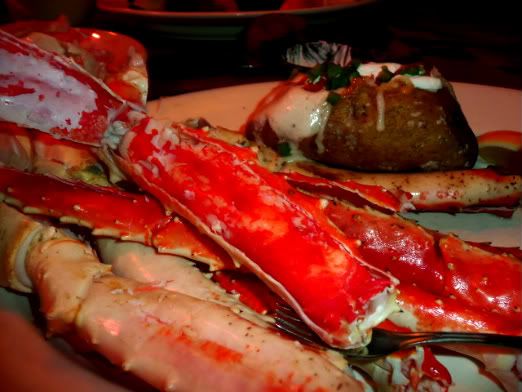 Gluttony. Pleasure. Crab is Divine!