The guys in the kitchen really love the Host staff here at Sambuca and often treat us to little delightful creations such as the amazing and adorable Caramel Brownie Stonehenge we received on Saturday!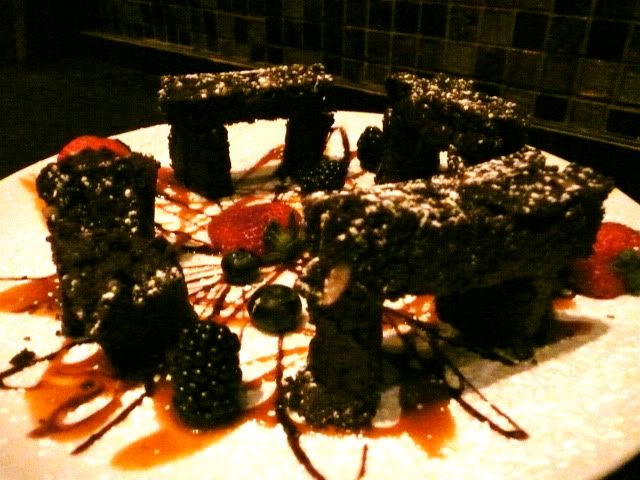 Look at all the love & creativity that went into that little gem of a dessert!
Thanks guys! It was fantastic!