Daily Archives:
May 20, 2009
Yeeeeeeeeehawwwwww! I love free food!!!
Weeeeeennniiieeesssss!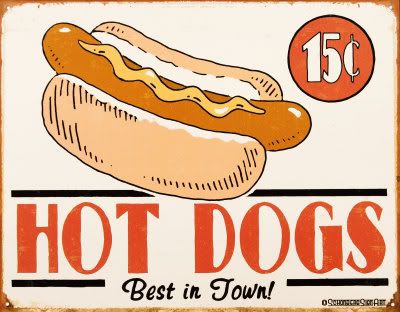 Only valid today! HURRY!
http://kraft.promotions.com/ombeeffranks/front.do
Is it just me, or does everyone else secretly fantasize about plunging their entire face deep into a mixing bowl full of chocolate chip cookie dough?


I made from-scratch chocolate chip cookies a few days ago and the results were very very nice. I don't do a whole lot of baking and I realized that there were a few tools that I was missing that might have come in handy ie: cookie sheet, mini scooper, wax paper…
I just winged it and used my 3-15″x10″ pyrex dishes. Besides the cookies being too flat (my fault for not shaping them at all) they tasted pretty amazing for a first try.
I'm going to give it another shot tonight, using less sugar than the recipe calls for as I thought they were too sweet.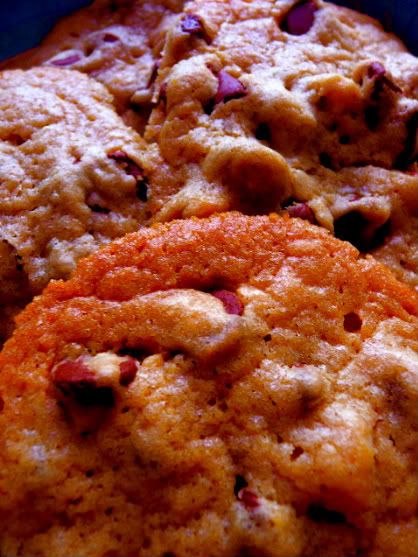 I stole the recipe from this fine lady:http://smittenkitchen.com
2 cups all-purpose flour
1/2 teaspoon baking soda
1/2 teaspoon salt
3/4 cup unsalted butter, melted
1 cup packed brown sugar
1/2 cup white sugar
1 tablespoon vanilla extract
1 egg
1 egg yolk
2 cups semisweet chocolate chips
1. Preheat the oven to 325°F (165°C). Grease cookie sheets or line with parchment paper.
2. Sift together the flour, baking soda and salt; set aside. In a medium bowl, cream together the melted butter, brown sugar and white sugar until well blended.
3. Beat in the vanilla, egg, and egg yolk until light and creamy. Mix in the sifted ingredients until just blended.
4. Stir in the chocolate chips by hand using a wooden spoon. Drop cookie dough 1/4 cup at a time (for giant cookies) or a tablespoon at a time (for smaller cookies) onto the prepared cookie sheets. Cookies should be about 3 inches apart.
5. Bake larger cookies for 15 to 17 minutes, or 10 to 12 minutes for smaller ones (check your cookies before they're done; depending on your scoop size, your baking time will vary) in the preheated oven, or until the edges are lightly toasted. Cool on baking sheets for a few minutes before transferring to wire racks to cool completely.
P1070339, originally uploaded by Jamie Susan.
Although I work in a restaurant and it would make sense that I'd just drink free coffee here and forget about wasting the $20 a week on triple-shot skinny caramel iced lattes, the coffee at my work tastes like pencil shavings and dust bunnies and is hereby undrinkable. I will stick with my luxuriously divine (albeit crazy expensive) espresso drinks thankyouverymuch.. (For now anyway while I still have a job and can afford to splurge)
This past Saturday I went to one of my favorite coffee places in East Nashville, Portland Brew. I ordered my usual stupid-fancy drink and decided on a whim that an overcast day such as this particular day could be much improved by eating a delicious muffin.
I then snatched up a gorgeous blueberry muffin, paid, and sped away to work.
I drank my coffee so fast it would have been silly to take a picture. But the muffin was so pretty and quirky I had to share it. It was really rich and creamy and the baker must have used a pound of butter! (eeeeeeekkk!)
I prefer lighter muffins, but the large fresh blueberries helped balance the heaviness of my muffin and totally won me over. Check out Portland Brew for tasty coffee & treats!http://www.portlandbrewcoffee.com/